Providing Superior Health and Balance Through Chiropractic
'Chiropractic care is more than just making the pain disappear. It is about learning, understanding and taking care of your body to improve your quality of life.'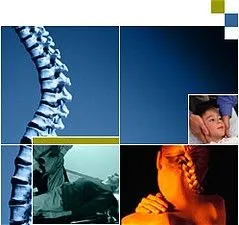 At Satilla Spine Center, our mission is to help our community achieve optimal health and wellness. Even though pain is often what gets people to seek chiropractic care, we strive to help our patients gain more than just an absence of symptoms or sickness, but instead, to reach their full potential of living a healthy life. Dr. Michelle DiBiase and her team educate patients on a chiropractic wellness lifestyle and provide quality chiropractic care and therapeutic modalities to patients of all ages. We believe everyone can benefit from the way chiropractic care can unlock our body's innate ability to heal.
Satilla Spine Center opened its doors in May 1999 when Dr. DiBiase envisioned bringing chiropractic wellness to her hometown of Waycross, GA. She has been serving the community for over 22 years providing care for people in all stages of life, and offering treatment for a large array of conditions including pregnancy pain, vertigo, headaches, TMJ, and disc problems, as well as, pain resulting from auto accident and workman's comp injuries.
Additionally, Satilla Spine Center provides support for those patients seeking a safe, healthy approach to weight management by offering Slimbody, a comprehensive system that includes LED light treatments, exercise and diet instruction, Vibroplate sessions, and meditative BrainTap therapy. It's a painless, relaxing and effective way to get the body you've always wanted.
At our practice, we offer a variety of chiropractic treatments and therapies depending on your unique needs and the symptoms or conditions you are experiencing. These include:
- Decompression therapy
- Electrical muscle stimulation therapy
- Ultrasound therapy
- Hydromassage treatments
- Chiropractic adjustments, using many different techniques, including Thompson Drop, Arthrostim Instrument Adjusting, and Koren Specific Technique (KST).
In addition to being a trusted chiropractor in her community, Dr. DiBiase is also the author of the book Power Over Pain: The POP Method for Whole Body Healing. This book focuses on the method Dr. DiBiase developed to heal emotional issues that can contribute to the pain and distress your body is experiencing.
If you need family chiropractic care in the Waycross, GA area, look no further than Dr. DiBiase and her team at Satilla Spine Center. Call today to book an appointment at 912-287-1414.